As mentioned in that earlier post, Rob took the MCM exams recently.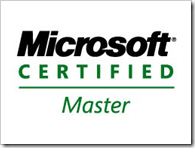 Well, he passed!
He now joins a very select few people in the world to be both Microsoft Certified Master, Microsoft Certified Trainer and Microsoft Most Valuable Professional. This makes him and LobsterPot an even better fit for your SQL Server projects.
This post was originally published on January 5, 2013.