LobsterPot Solutions is a company that is fully dedicated to supporting the SQL Server community.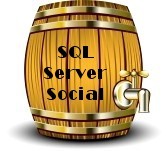 more...
Its owner, Rob Farley, has supported conferences such as SQLBits and PASS, and has had significant involvement in local user groups, including running the Adelaide SQL Server User Group for over six years. He has even been appointed as an advisor to the PASS Board of Directors, and is currently running for election to become a director. This mindset is common in all LobsterPot staff, who are all recognised faces at conferences both around Australia and in the rest of the world.
With this in mind, LobsterPot Solutions is proud to be the first sponsor of the SQL Server Social events in Melbourne, and to help coordinate the events. The SQL Server community is one of the strongest technical communities around the world, and events such as SQL Server Social help strengthen it even further. If you haven't been to one, please make a point of adding it to your diary and getting to know more of your fellow database professionals.
To find out more about the next SQL Server Social event, visit the SQL Server Social blog.