A 
10 Year 
History
LobsterPot Solutions is a specialist SQL Server Data Platform and Business Intelligence consultancy.
Founded in 2008 by Principal Consultant Rob Farley, we specialise in Data Platform and Business Intelligence, including Data Warehousing and Reporting technologies.
Our expert level team of Database Developers, Administrators and Business Intelligence Professionals hold Microsoft Certifications in SQL Server and are recognised specialists and community leaders.
By providing the best in customer service and project delivery, LobsterPot Solutions can execute any data-related endeavour. Our strong focus on knowledge sharing allows us to offer advice, mentoring and customised training along with our standard service offering. Our consultants regularly present at local and international events.
Rob Farley
Rob Farley is the Owner and Principal Consultant of LobsterPot Solutions. Since completing university, he has been consulting in database technologies, and he heads up the Adelaide SQL Server User Group. He is a regular conference presenter both around Australia and overseas and a published author. Rob holds several Microsoft certifications, including Microsoft Certified Master in SQL Server, Microsoft Certified Trainer, and the Microsoft MVP Award for SQL Server.
Rob works across all areas of SQL Server, from system design and performance tuning, through to business intelligence and data analysis. His understanding of system internals is excellent, and he is often called upon to improve the performance of systems, whether they be transactional systems or data warehouses.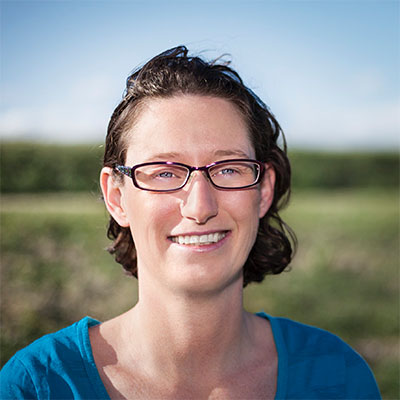 Kelly Broekstra
Kelly Broekstra is an Information Management, Business Intelligence and Project Management specialist with extensive data warehouse development experience and a passion for understanding clients' needs to create the best solution achievable.
Kelly is a Microsoft Partner Seller (Solution Specialist) and has experience as a DBA, Data Warehouse Architect and Developer, Power BI Developer and Agile Project Management Coach. She is also a Microsoft Certified Trainer and presents regularly at conferences both in Australia and overseas.
Committed to the

Data Platform 
Community
There is immense value in participating in a global network of professionals all committed to creating better database technology. LobsterPot Solutions proudly supports the Adelaide SQL Server User Group financially and encourages its consultants to deliver high-quality technical presentations to local crowds.
As a result, LobsterPot Solutions' consultants have delivered sessions at events such as SQL Saturdays, Microsoft TechEd Australia, SQLBits (UK), Power BI World Tour and the Global PASS Conference in Seattle, as well as user group events all around Australia and beyond, and to other groups, such as .Net and SharePoint groups.