Let
LobsterPot Solutions

be your data partner.
LobsterPot helps you succeed in the age of data-driven decision making.
You've Made the Decision to Become
More Data-driven.

Now Comes the Hard Part.
Relying on your data to make critical business decisions first requires your data ecosystem to be available, scalable, and affordable. But every organisation's data is at a different stage of maturity, so cookie-cutter IT solutions just aren't going to get your data systems to where they need to be. 
LobsterPot Solutions offers consulting in the areas of Data Platform to make your system tick, Data Analytics to help you get the most out of your data, and Data Culture to help your organisation's culture reflect the value you see in the data.
Faster Performance.
More Stability.
Better
Digital Experiences.
Faster Performance. More Stability. Better
Digital Experiences.
Imagine asking questions of your data with the confidence to trust the answers you get. By helping your data ecosystem become more available, scalable, and affordable, you can make your organisation thrive.
LobsterPot Solutions delivers data solutions that create better outcomes in the Microsoft Data Platform. You get reliable enterprise database consulting with a data analytics strategy that supports your business' growth.
Data Platform
Tune slow queries and solve performance problems for good. We also help you strategise for modernisation — this helps you update workloads, adopt new technologies, and deliver innovation at any scale.
Data Analytics
Give your business users access to key analytics, providing insight through reporting such as Power BI. We can take on the journey to understand and visualise your data.
Data Culture
Trust your data more so that you can make better business decisions. We don't just want to make technical changes, we also want to make cultural changes too, helping you overcome the barriers to using, trusting, and leveraging your data.
Get Your Data Ready to
Serve You.
Whether you need to get your data platform sorted, or get insight into your data through Power BI, LobsterPot's bespoke solutions can provide a wide range of benefits.
Get Better
Business Outcomes

With Data You Can Trust.
LobsterPot Solutions offers bespoke data management and reporting solutions alongside customised training for your team. We address your urgent problems and deliver projects in a timely manner, but we also take the time to show you how to become self-sufficient. By the end of our engagement, you'll be confident in your ability to navigate and truly own your data environment.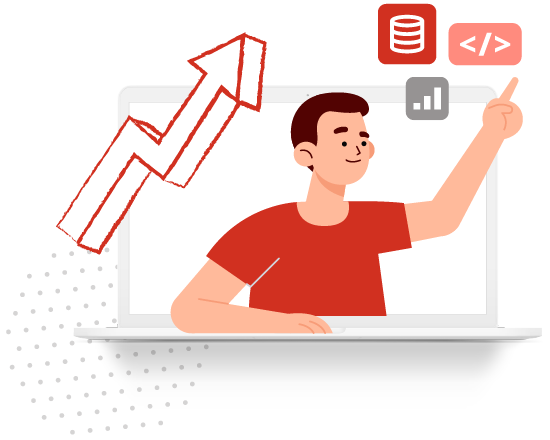 Work with a Partner
You Can Trust.

Discovery
Speak with a Senior SQL Consultant to review the problems you're facing, including identifying quick-wins.

Partnership
We sit down, prioritise, and partner together to help you reach your business goals.

Delivery
We will work to provide you with a solution that respects your data and empowers your business.